Meet Erica, the world's most human-like autonomous android. From its title alone, this documentary promises a sensational encounter. As the screen fades in from black, a marimba tinkles lightly in the background and a Japanese alleyway appears. Various narrators ask us:
"What does it mean to think?"

"What is human creativity?"

"What does it mean to have a personality?"

"What is an interaction?"

"What is a minimal definition of humans?"
The title, these questions, and nearly everything that follows mislead. This article is an installment in a series of posts addressing the various sources of misinformation feeding the present AI hype cycle.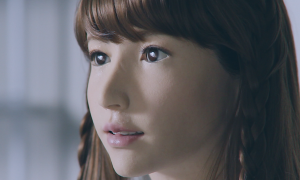 Continue reading "Press Failure: The Guardian's "Meet Erica""