Algorithms, Microcontent, and the Vanishing Distinction between Platforms and Creators
Authors: Liu Leqi, Dylan Hadfield-Menell, and Zachary C. Lipton
To appear in Communications of the ACM (CACM) and available on arXiv.org.
Ever since social activity on the Internet began migrating from the wilds of the open web to the walled gardens erected by so-called platforms (think Myspace, Facebook, Twitter, YouTube, or TikTok), debates have raged about the responsibilities that these platforms ought to bear. And yet, despite intense scrutiny from the news media and grassroots movements of outraged users, platforms continue to operate, from a legal standpoint, on the friendliest terms.
You might say that today's platforms enjoy a "have your cake, eat it too, and here's a side of ice cream" deal. They simultaneously benefit from: (1) broad discretion to organize (and censor) content however they choose; (2) powerful algorithms for curating a practically limitless supply of user-posted microcontent according to whatever ends they wish; and (3) absolution from almost any liability associated with that content.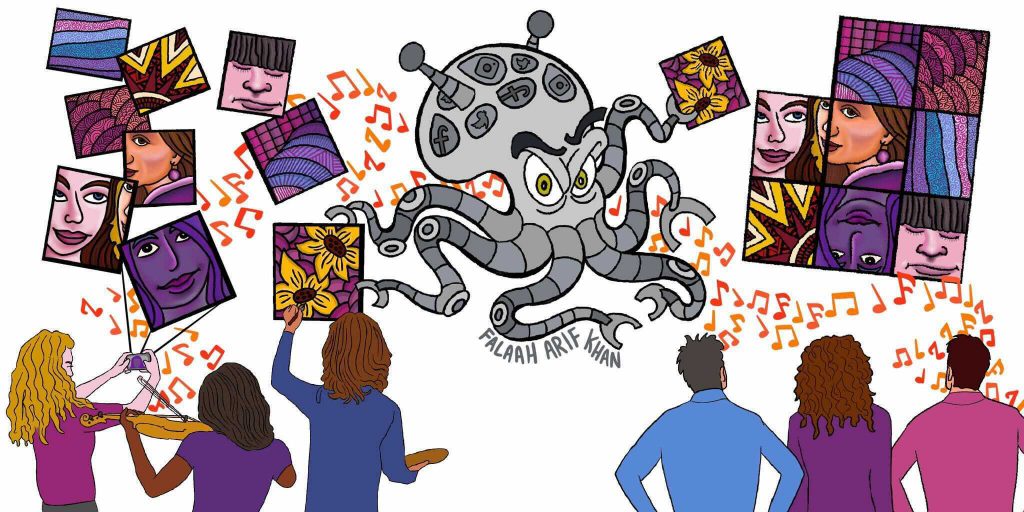 This favorable regulatory environment results from the current legal framework, which distinguishes between intermediaries (e.g., platforms) and content providers. This distinction is ill-adapted to the modern social media landscape, where platforms deploy powerful data-driven algorithms (so-called AI) to play an increasingly active role in shaping what people see and where users supply disconnected bits of raw content (tweets, photos, etc.) as fodder.
Continue reading

"When Curation Becomes Creation"